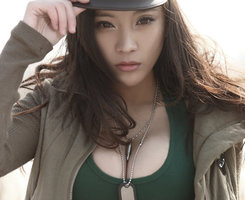 The Candy Store is a cute as a button (make that button candy) little shop with sweet staff including the ebullient proprietor, Diane and her husband turned candymaker Brian. If you're a brittle fan do try Brian's coconut curry cashew brittle. I could tell you about my favorite candies in this store like the marshmallow ropes, peanut butter malt balls, or the realistic French "river stones" each filled with a surprise of apricot paste, marzipan, almonds and a thin layer of chocolate, but really, what fun would that be?

Head over to the store to discover something that makes you happy--something from abroad like a Cadbury Flake bar hong kong business school, or from your childhood like Zotz or Pop Rocks. Try a sample of matcha caramels or chocolate covered pistachios. Some items available online. Candy is one of the last affordable luxuries and it makes people smile! If that isn't reason enough to indulge, I don't know what is.

Cheese Plus is hands down, the best specialty food store near my home. The prices can be a bit on the high side, but owner Ray Bair carefully chooses every item and if you want a great bottle of jam or my friend Alison's fabulous chutney or fresh pasta, the best couscous, or outstanding salami, this is the place. It's not a big store, but there is plenty to choose from and I've never bought anything that disappointed me. You can easily put together a picnic basket, gift box or find just the right hostess gift here not to mention holiday gift.

Right now they have those exquisite Robert Lambert fruit cakes with rare citrus, Rustichella d'Abruzzo panettone in flavors like fig and chocolate or cherry. A perfect stocking stuffer? The truffle trio with honey, salt and carpaccio at a very attractive price. The store really knows cheese well, as you might expect. In fact, right now if you sign up for their cheese of the month club you'll get a pound and a half of cheese each month and won't pay a penny for shipping. If you have questions or want to find something special in that department vintage tube, this is a good place to look.

David's Tea is a Montreal based tea company with stores all over the place and a huge selection of tea. I spoke with the David Segal, the co-founder and he told me all about the teas and blends he creates and carries--black, green, herbal and even non-tea varieties such as his fruit and vegetable based infusions. I think its fair to say it's his passion for tea and sharing the pleasure of tea that has led to his success. Visiting the store I've always been warmly greeted and offered a sample or two plus the opportunity to smell any of the teas I like.

David's Tea strives to make tea accessible for the newbie with creative and exciting flavors like Vanilla Orchid, Coco Chai Rooibos and Ice Cream Cake, a black tea flavored with white chocolate, vanilla, carob, sprinkles and little bits of freeze-dried ice cream, and yet satisfies the tea connoisseur with a great selection of oolong and puerh teas and more. They also carry a nice selection of exclusively designed unique tea accessories like tea cups and infusers and have lots available online. The tea collections are seasonal so of course, there's a Winter season collection with flavors like Cookie Dough, Banana Dream Pie. Chocolate Chili Chai and Alpine Punch.

Buyer's Best Friend Mercato is a tiny retail store in North Beach. I've been told the Haight location is much bigger but this is the one that's closest to me. I like being able to find local treats like Clarines Florentines, Oren's Kitchen enticing nut mixes (like wild rosemary almonds or Indian Ajwain cashews) and Dang Foods utterly addictive toasted coconut chips. North Beach is looking up these days with more and more great restaurants and shops. Don't miss this one if you're in the area.

Bonus online store
I have been lucky enough to try a sampling of some of the items available from New York Mouth. While the name might suggest only items from or for New Yorkers, they actually have good stuff from all over the country. And by good stuff I mean artisanal and hand made edibles. Some of my favorites have been Kings County Jerky Co. sweet and garlic Korean beef jerky, Spoonables thick and rich caramel sauce with sesame seeds network, zingy Rick's Picks handy corn relish, The Uncommon Pickle's pickled cherries and award winning Sour Puss Pickles pickled ramps. While this is only an online store, shopping, picking goodies or gift collections is as much fun as receiving the treats creatively wrapped up in corrugated cardboard, orange tape and a reusable canvas bag.